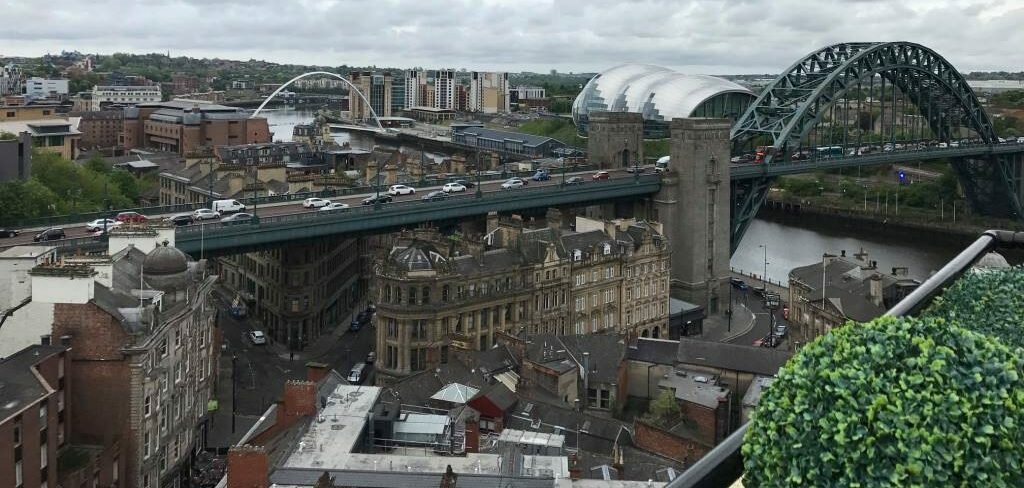 Living in or locating to the city of Newcastle upon Tyne? Our 'Starting a business' blog series outlines the startup scene of every locality in the North East of England. To start, the City of Newcastle upon Tyne features a variety of co-working spaces, high-profile universities, business support hubs and an abundance of networking events. Check them out here!
1. Business Support in Newcastle
Looking for fully funded business support? Within the centre of Newcastle, non-profit 'PNE' provides free generic business support as delivery partner of the European funded NEEAL (North East Enterprise Agency Ltd). Entrepreneurs can book in 1-2-1 appointments at their hub in Pink Lane during office hours.
Alongside generic business support, Newcastle is home to a number of specialised, niche startup support programs that target individuals from different walks of life. Examples include:
Alongside fully funded enterprise advice, Newcastle features a specialised business IP hub. Free to use, the BIPC Newcastle provides business IP support as well as access to specialised market research platforms such as 'Mintel' and 'Ibisworld'.
To keep an eye on business support programs in the region, check out the North East Growth Hub, powered by the NELEP.
2. Incubators & Accelerators
Newcastle is home to a variety of accelerator and business growth programmes. The most prominent ones include Ignite100 (recently located to Gateshead) and NatWest's Entrepreneurial Spark.
In addition, enterprise hub Tuspark Newcastle Barclays Eagle Labs regularly support new accelerators. Previous examples include the Dotforge Accelerator (focusing on trade with China), an ageing accelerator and the upcoming clean energy accelerator with Offshore Catapult and Northstar Ventures.
The universities are also playing their part to helping graduates grow their businesses more rapidly. Whilst Newcastle University has been supporting businesses with advice and funding (a stipend) through their annual Foundership programme, Northumbria University recently announced the opening of a brand-new incubator hub for students and graduates.
Be among the first to learn about new accelerator opportunities by following Bdaily North East..
3. Business Workshops
If you are looking for specific advice on particular aspects of your business, there are a variety of free and paid workshops hosted across Newcastle. From help with building a WordPress website to support with accounting and social innovation; Newcastle has it all. Events often repeat in cycles and range from beginners classes to master workshops. Examples include digital workshops provided by Generator and PR masterclasses organised by the CIPR North East Chapter.

To learn about new and upcoming workshops, visit Eventbrite and filter by location (Newcastle), category (Business) and date (this month/next month).
4. Networking Events & Community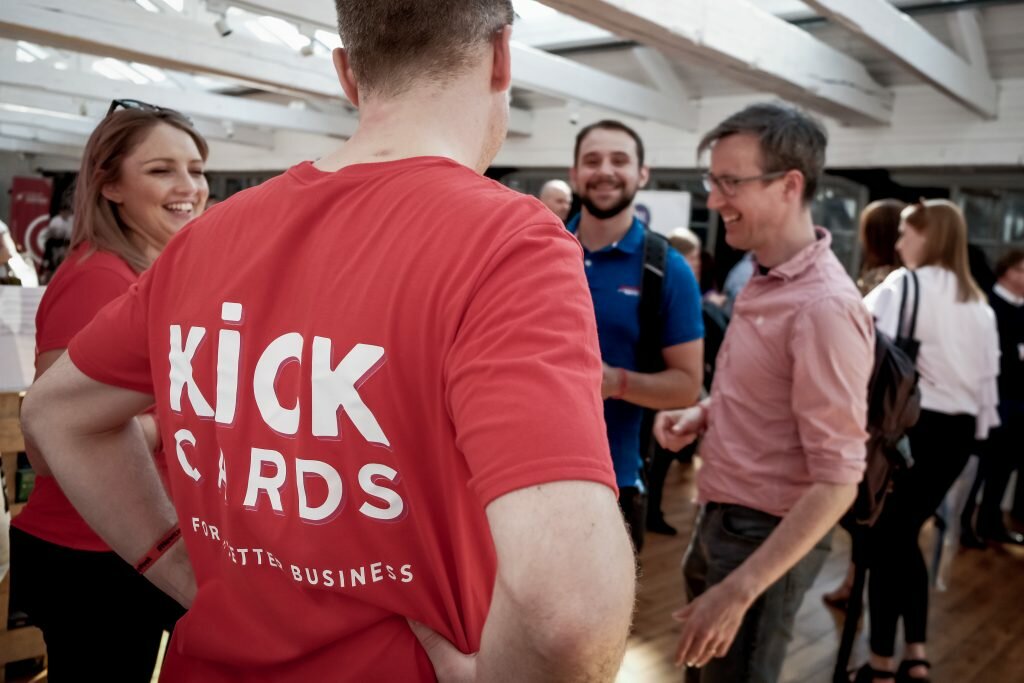 In addition to specific workshops, Newcastle is known for a variety of networking and business events. Regular ones include:
Founders' Friday; hosted by yours truly; a monthly networking event at Tuspark Newcastle Barclays Eagle Labs, focused on supporting entrepreneurs in the region.
Venturefest: a regular innovation festival hosted by Innovation SuperNetwork. Usually takes place at St James' Park.
Financecamp: a funding and finance event featuring exhibitors, seminars, investors and startup pitches. Hosted by Innovation SuperNetwork.
Newcastle Startup Week; hosted by us in both Newcastle and Gateshead. This annual event focuses on supporting, inspiring and connecting startups and scaleups across the world!
Mussel Club Networks; regular regional networking event hosted by the Mussel Club. Usually takes place at Motel One in Newcastle.
North East Expo; themed expo which showcases regional organisations and features insightful seminars.
In addition, Newcastle is home to a variety of meetup groups including Agile North East, Linkedin local, Newcastle Machine Learning Group, ProductTank Newcastle, The Marketing Meet Up, and more. Visit Meetup to learn more about the different sub communities.
To stay updated with events in Newcastle, keep an eye on TechDiary: the region's up-to-date calendar for tech and startup events! For events in the social sector, visit Vonne's event section.
5. Startup Work Spaces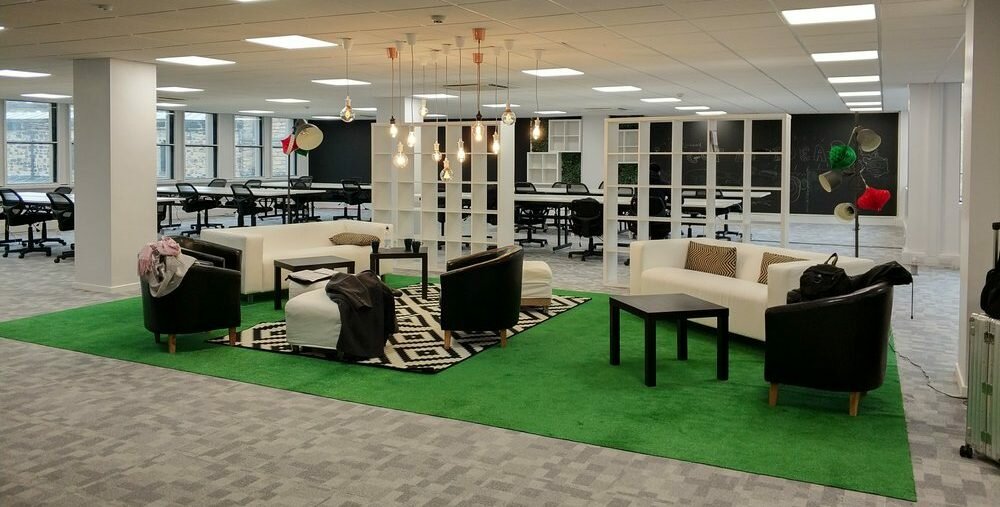 With the closure of the treasured 'Campus North' hub in 2018, community members have dispersed to different enterprising hubs. Key community hubs and co-working in Newcastle now include:
In addition, Newcastle has a variety of independent cafes and coffee spaces with free Wi-Fi which often attract entrepreneurs looking for a change of scenery. Popular choices include Flat Caps, Quilliam Brothers, Pink Lane Coffee and Thyme Square – although some of our team have been found using the free internet at the 24/7 McDonald's too!
6. University Support
Newcastle benefits from two universities and two colleges that contribute to business creation and talent retention. For example, Newcastle University run part-funded internship schemes for SMEs in the region whilst NE Futures UTC works with mentors from the enterprise sector to educate students about the great companies that are based in the region. Organisations such as First Network (based in North Tyneside) have also secured funding to help SMEs dip into the graduate talent pool through funded short-term placements.
In addition, the universities recognise that startups and SMEs are key in driving innovation and uncovering new knowledge. Newcastle University's Arrow Project, for example, was set up to invest into SMEs who are looking to grow and who can benefit from specialised research.
---
These are some of our key highlights of the Newcastle startup scene. What are your favourite hang-out spaces or events? Let us know in a comment or via social media!
To learn more about the Newcastle startup scene and stay up-to-date, visit one of our Founders' Friday events and book your ticket for Newcastle Startup Week 2020!